THE CUTTING EDGE OF WIRELESS
---
Pike Telecom serves the ever changing needs of the wireless industry. Our extensive communications capabilities allow us to effectively work with all key stakeholders to design and construct small cell and distributed antenna systems (DAS) as well as cellular tower services. Serving the industry's leading wireless providers, we have completed the design and implementation of more than 15,000 nodes in both rural and urban areas, including Atlanta, Baltimore, Boston, Charlotte, Chicago, Cleveland, Dallas, Detroit, Houston, Pittsburgh, Raleigh and Washington, D.C.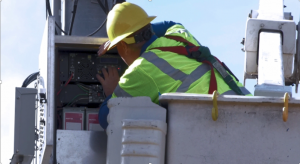 OUR WIRELESS EXPERIENCE COVERS ALL TYPES OF NETWORK UPGRADES
---
Although many of our wireless projects cover new installations, an increasing share of customers are partnering with Pike Telecom to perform smart network upgrades. When one of the largest wireless carriers in the U.S. wanted to improve network coverage and resiliency in southern Florida, its team turned to Pike Telecom. We designed and engineered a large DAS network to deliver fast, reliable service.
The customized system designed by Pike Telecom enhanced network coverage and resiliency with a 110-mile underground fiber and conduit network extending to over 500 wireless nodes.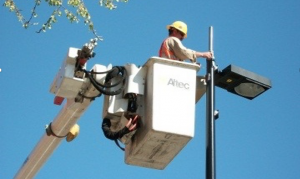 WIRELESS SERVICES INCLUDE: 
Tower, Small Cell, & DAS services
Field Survey
Site Acquisition
Node Profile Design
Installation & Commissioning
Third-Party Licensing
Structural Loading Analysis
Power & Grounding
Photo Simulations
Fiber Backhaul Design & Construction
Traffic Management Plans
Tower Installation
Lighting Controls
Antenna Swap & Modifications
System Upgrades
Structural Steel Work
Foundations & Shelters
PIM & Sweep Testing
Emergency Restoration